Sometimes even the best-made watches need some repairs, battery replacement, cleaning, or adjustments.
It's important for the longevity and cosmetics of your watch to get your watch repair done by a professional and reputable company and watch technician.
Watch Repair Costs
How much does it cost to repair a watch? The price depends on exactly what service your watch needs but they range from about $20 for simple fixes like removing a band link or changing a battery up to $250+ for a complete overhaul.
Some Common Repair Prices Are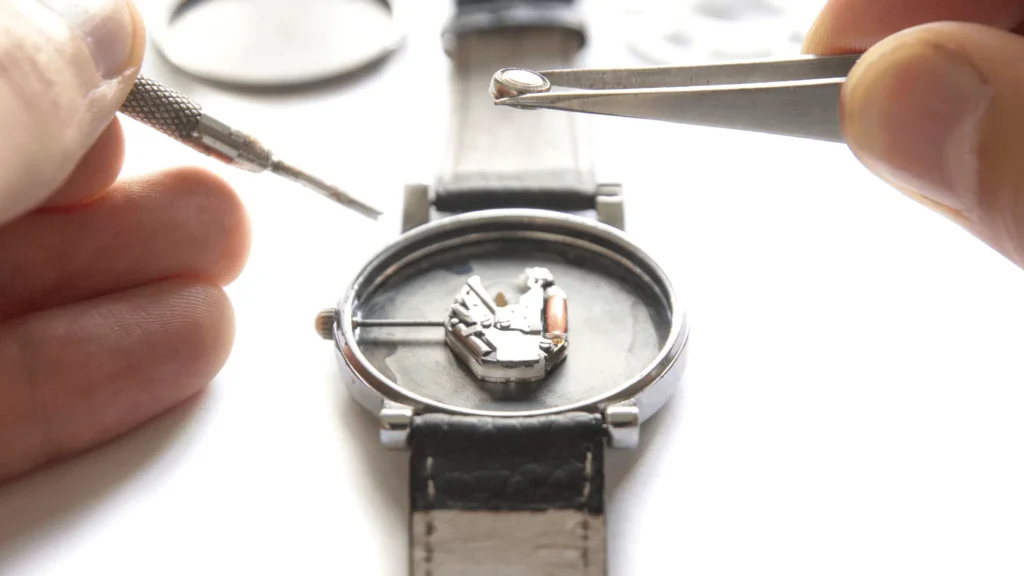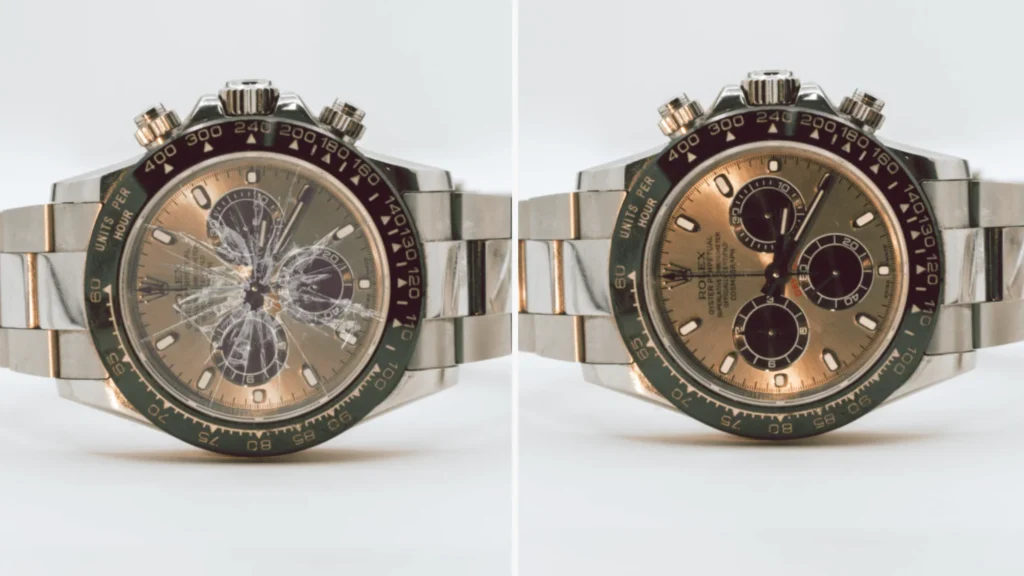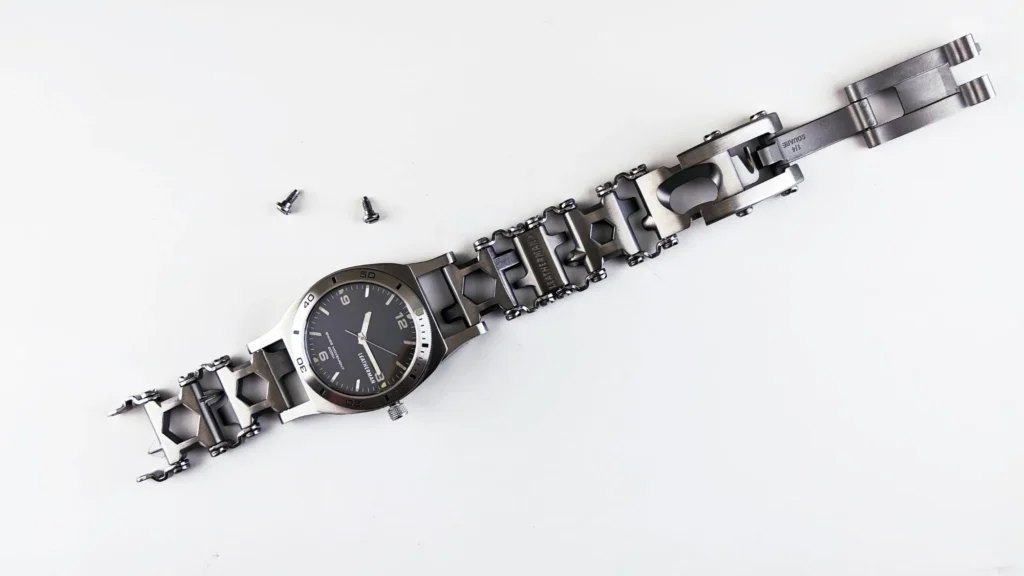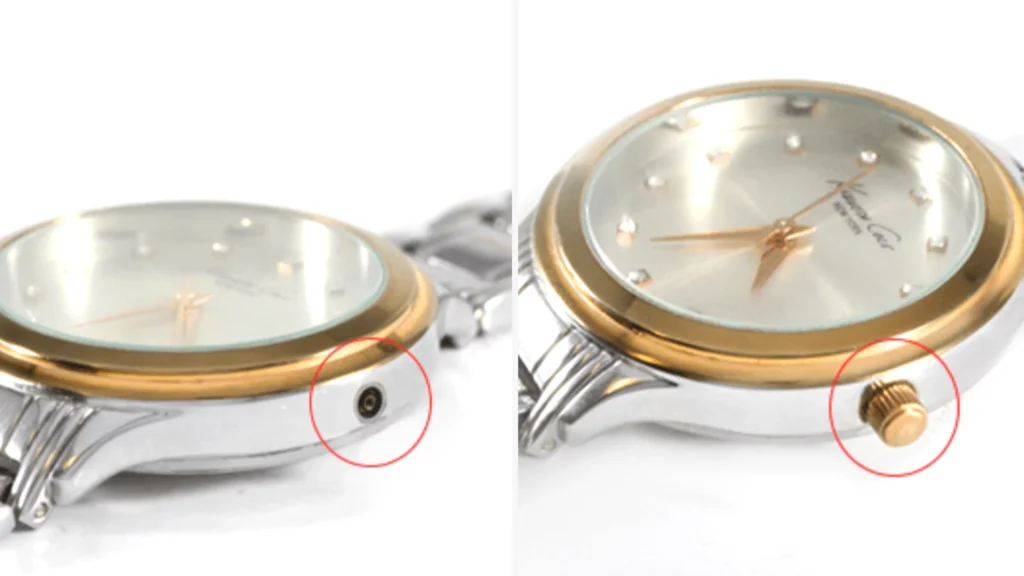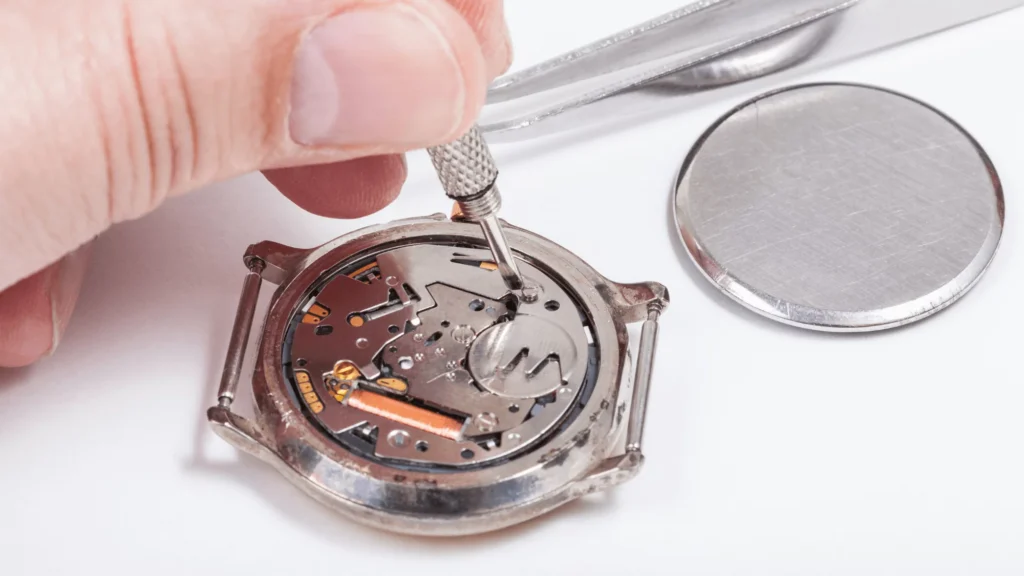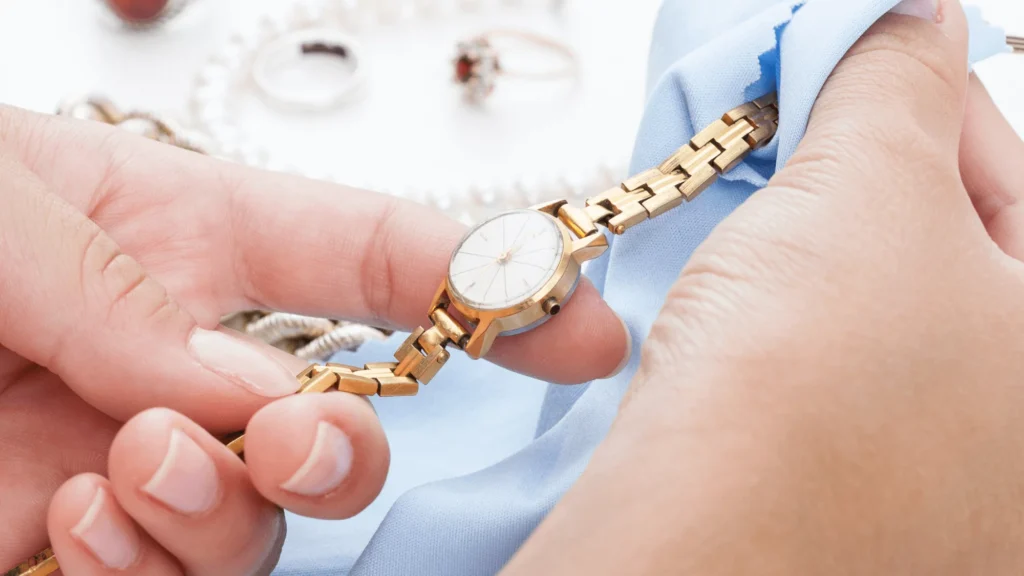 Watch Repair Near Me And Repair Locations
You have two options for how to get your watch repaired. The first is to find a local jeweler or watch shop and drive to them. You can usually find them at the mall or Yelp is a good option.
Your second option if you would prefer something more efficient is to get your repaired "online". 
How Does Online Watch Repair Work?
What this really means is that you get your watch repaired via the mail but sending it to an online repair shop, they inspect the watch, do the work and ship it back to you. Some companies use the USPS, Fedex or UPS, but it's all essentially the same process.
Where To Send Your Watch For Repair
The location to mail your watch to be fixed depends on which company you choose to do the work. During the estimate or checkout process, they will be sure to give you the mailing address and shipping instructions.
How Long Does It Take To Repair?
Usually 1 day to 2 weeks with parts in stock.
Most types of repairs on a from battery replacement to crystal repair or stem fixing can usually be done in a day by a technician if they have the right parts in stock. It may take them a week or so depending on how busy the shop is.
If they need to order parts (which happens occasionally) it could take anywhere from about 2-4 weeks to get those parts and make the repairs.
Watch Overhaul, Cleaning & Restoration
Like any piece of equipment like your car or refrigerator, consistent use and time can take their toll on your watch. It's a good idea to periodically get a watch overhaul to keep it in good running condition.
And think of it like your car, you can delay maintenance for a long time if you want – but it often results in bigger problems and bigger repair bills in the future.
A good watch overhaul and cleaning will be done by taking your watch apart and carefully inspecting every part for any signs of wear or damage. These parts will be replaced or repaired.
It's a good sign that it might be time for a watch inspection if your watch is having trouble keeping time, your watch has stopped altogether or is showing signs of damage or wear.
Which Brands Can Be Repaired
They great news is that any style of watch can be cleaned and repaired. Some of the most common brands that people request service on are:
How To Repair A Watch
Battery Replacement
Starting Price: $20
Repairing the battery on a timepiece is a fairly affordable repair that can be done by most technicians or jewelers. The true key here is having the proper tools to open the caseback easily without scratching or damaging the watch. Most watches take 1 of a dozen very common battery sizes and then the jeweler can carefully replace the back of the watch. Again, one of the key factors here is having the right tools and experience to get the case back on correctly without damage or scatching or bending it.
Crystal Replacement
Estimated Price:
A watch crystal replacement is one of those repairs that you want to make sure is done by an expert with plenty of experience. It requires carefully removing the cracked, scratched or broken watch glass without scratching the crown or dropping small pieces of glass into the hands of the watch or inner workings.
Additionally, getting the correct glass size and fit is critical for the watches value, look and function.
An incorrect crystal size or replacement can cause damage to your watch if water or dirt get inside.
Crown And Stem Repair
Estimated Price:
Replacing the stem on a watch requires good technical knowledge of the watch since it connects to the main technical workings of the watch. Additionally, it likely requires a fairly large shop to expect them to have the right crown in stock. It's possible for most shops to order the parts needed from the manufacturer, but expect this to add repair time if they need to do it.
Band Shortening And Repair Or Replacement
Estimated Price:
Band shortening or maintenance is probably the second most common type of watch work beside replacing batteries.
It's very common that a new watch won't fit your wrist perfectly, so you may need some links removed or added in to make it fit well. A good watch repair shop will be able to adjust the band length so it fits you properly. They can remove links, add links if you have the extras or get additional links from the manufacturer if needed.
Cleaning And Restoration
Estimated Price:
It's a good idea to get your watch cleaned by a professional every few years. They will carefully take the watch apart and inspect all of the parts. If anything is worn or broken they will replace those parts with new parts from the manufacturer and get your watch back in brand new running condition.
How To Tell If Your Watch Needs A Cleaning?
Estimated Price:
The most common signs that it's time get get your watch a cleaning or restoration are if your watch starts to no longer keep accurate time. It my be running slow or fast or intermittently stop. Also, if you are seeing any signs of exeternal damage – there is a good chance there is internal damage or wear too.