Fast & Affordable Complete Laredo Lodi Boot Repair | By Mail
Does your favorite pair of Laredo Lodi Boots need some love? Favorite Fix connects you with all types of Laredo Lodi repair for men's and women's boots. Let us know what kind of service your favorite pair of high heels, flats, or dress shoes need:
Laredo Lodi

heel repair

Sole replacement

Leather repair / color and polish restoration

Lace / eyelet fixing

Complete service
How Much Does Laredo Lodi Boot Repair Cost?
Laredo Lodi Boot repair prices range from $10 to $100 depending on the repair service, but at FavoriteFix make sure you find the best quality work at the best repair prices. All of our services included prepaid return shipping. No need to pay extra.
Heel repair: Starting at $20

Sole protectors addition:$5+

Shoe stretching: $15+

Laredo Lodi

leather repair, dying or refinishing: $15+

Shoe polish: $10+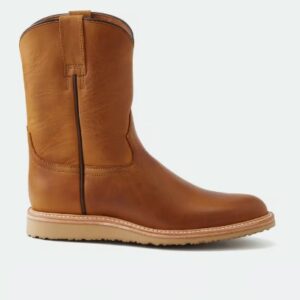 What Areas Do you Service?
Looking for Laredo Lodi Boot repair near me? Is your mailbox close enough? We service all 50 States as well as Puerto Rico and the U.S. Virgin Islands via USPS mailing. As long as you have access to a USPS mailbox or store you can use Favorite Fix. Priority shipping will usually reach us in just 2-3 days no matter where you are in the country.
How Long Do Laredo Lodi Boot Repairs Take?
The usual repair timeline is 2-4 weeks including our return shipping time. The range depends on exactly what service your shoes need and whether we need to order any special parts. Once we have received your shoes, our master craftsman will do a complete inspection and share the details with you.
Professional, High Quality Laredo Lodi Repairs, Renewals & Service
Our Laredo Lodi craftsmen are artisans with decades of experience who have seen it all and can handle any repair or refurbishment your shoes need. We use manufacturer quality materials or better – plus top quality customer service, shipping and experience.
Trust your shoe repair to us and you won't be disappointed.
How Our Laredo Lodi Boot Repair Service Works
We help match you with the best Laredo Lodi complete shoe repair service. It's Fast, easy & affordable as you'll find anywhere – and we come straight to you.
Request an estimate using our form

Ship us your shoes or request our "Shoe Shipping Kit" (includes box, padding, service form & Pre-Paid shipping label to our workshop)

We'll inspect your shoes and give you the final price (This is almost always within a few dollars of your estimate).

On your approval we get your shoes looking like new and then send them straight back to your house.
Repair For Men's And Women's Laredo Lodi Boots
Laredo Lodi Boots makes top quality and extremely popular shoes for women and men including cowboy boots, cowgirl boots, dress boots and everything in between. Favorite Fix offers service for all of them.
Did your favorite pair of Laredo Lodi get damaged? Scuffed? Need a new heel? Eyelet replaced? Favorite Fix and get your Laredo Lodi Boots looking and feeling like new in just a few days with our Laredo Lodi Boot repair service. Our shoe services include anything you might need, but our most popular include:
Laredo Lodi Boot

heel replacement

Laredo Lodi Boot leather repair and refurbishment

Eyelet, lace replacement

Laredo Lodi

Boot strap or buckle repair

Boot stretching and fitting
Laredo Lodi Boot & Company History