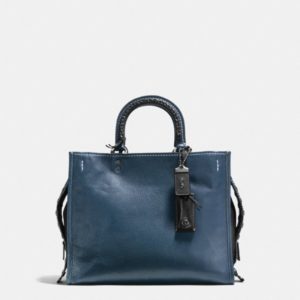 Favorite Fix offers complete Coach bag repair services from our expert craftsman. Coach makes some beautiful and finely crafted bags and purses. But as with all of our favorite items, frequent use and cause wear and tear. But don't think you need to buy a new one. We can help get your bag repaired and looking like new with our specialized purse repair.
What Kind Of Repairs For Coach Bag Do you Need? We Offer:
We can help you with any type of service or repair you need.
Coach replacement strap
Coach bag cleaning
Coach purse zipper repair
Coach clasp repair
Coach leather repair
Coach Purse Repair Costs
Repairing your Coach purse will cost between $20 and $150 depending on the service you need. Simple repairs and Coach cleaning will be on the lower end of the Coach repair price range but refurbishments that require ordering replacement parts from Coach may be more expensive.
Looking for a precise cost estimate to get your Coach bag looking like new?
Use Our Form To Request An Estimate >>
How Coach Bag Repair By Mail Works
Our process is the best way to get your Coach bag repaired by the best craftsman without having to leave your house or spend too much. Our specialized process offers tracking and updates.
How It Works
Request an estimate using our form
We'll send you an email and call with the full details of your repair costs and timeline
Ship us your Coach Bag or request our concierge shipping service
We'll repair it, clean it up and ship it back to your home or office
The whole process requires only a few minutes of your time – there's no faster or easier way.
How We Offer The Best Coach Bag Repair Prices
Wonder how we offer the best prices on repairing and refurbishing your Coach? It's pretty simple, our mail in service allows us to put our workshop in more affordable space than other companies that get expensive locations in malls or shopping centers.